from 120:- PER MONTH
from 180:- PER MONTH
from 240:- PER MONTH
All prices are ex.VAT.
Web hosting with Admax
With us as your hosting provider, you get a lot for a reasonable price. It's also easy to expand resources as needed.
Our control panel makes it easy to get started and you can always ask us questions directly. See below why you should choose Admax as your supplier.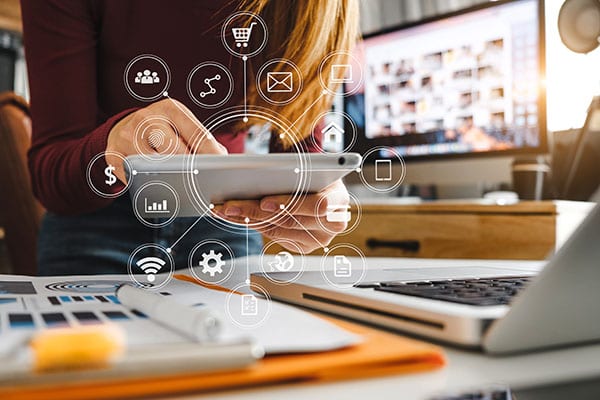 First-class support
We consider good support one of the most important parts of a web hosting service. You will always get help when needed and can contact us via chat, ticket, email or phone.
Affordable
We offer all our services at a reasonable price and make sure we maintain the highest quality.
Easy to use
Manage all your websites from one place. Install applications like WordPress, Drupal, Joomla, PrestaShop and many more with a few clicks of a button.
Upgrade as needed
As your website grows and gets more visitors, you can upgrade yourself or let us help you.
An environmentally friendly web host
All data centres use renewable energy, energy recovery and modern technologies to reduce our impact on the environment.
Easy and flexible e-mail
All account types include SmarterMail. With SmarterMail, you can easily manage your email accounts, tailored to each user's needs.
---
Technical specification
HARDWARE
State-of-the-art servers from Dell™ and SuperMicro™
Latest generation processors from Intel and AMD
Lightning-fast redundant flash storage
SOFTWARE/ACCESS
PHP 5.2-8.0 (choose your own), Perl, and MariaDB 10 with phpMyAdmin
Control panel for managing your services
FTP for easy file transfer
SAFETY
Daily backups to geographically separated location
24-hour monitoring of servers
Automatic scans for viruses & rootkits
E-POST
POP3 & IMAP (for email clients) and webmail
Spam and virus filters
Forwarding, filters, autoresponders, aliases, calendar, etc.